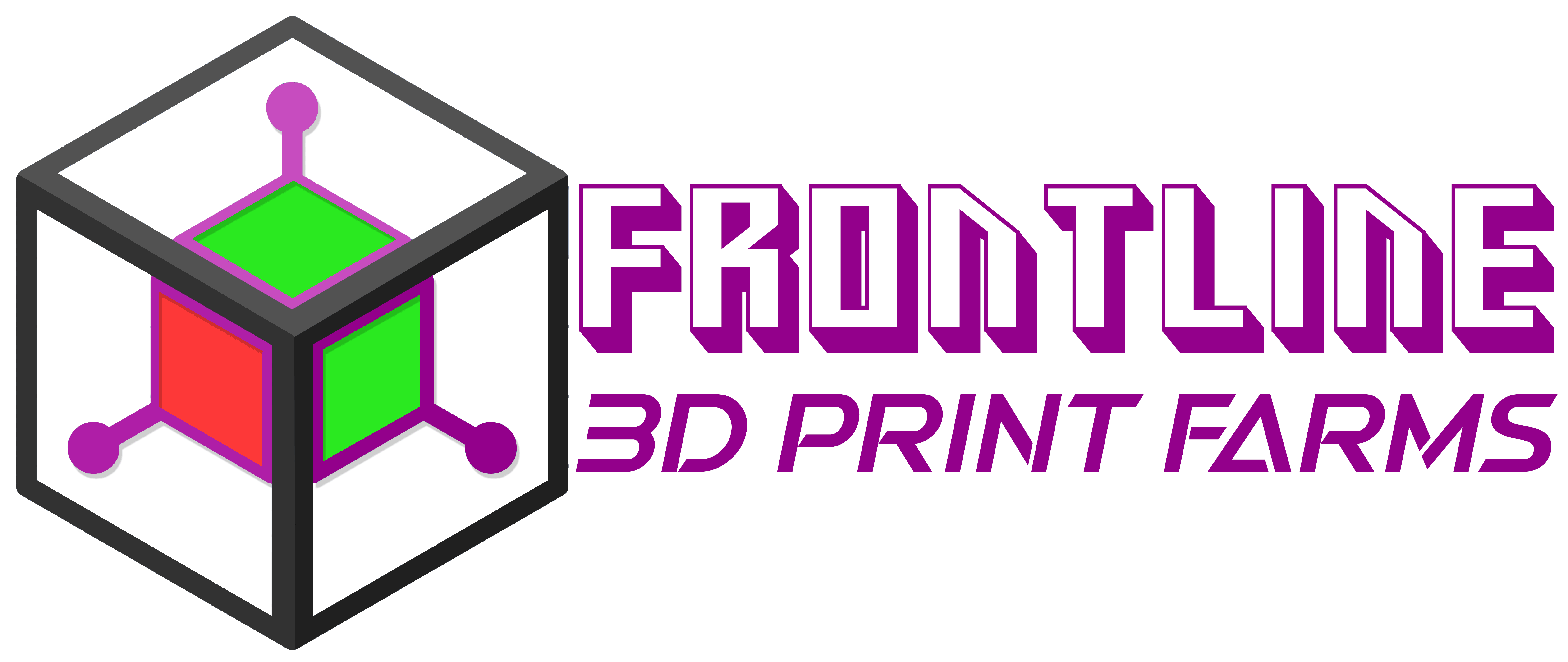 About the initiative:
Frontline 3D Print Farms is a collaborative, not-for-profit, initiative developed as a response to the Covid 19 crisis that's having an impact on so many people's lives
We produce, at time of writing, a full face shield using 3D printing technology. These printers are grouped into "farms" and are all run by volunteers who have stepped up to help ensure frontline staff have an extra layer of protection as they work to save lives.
Each Farm has between 1 and 7 printers at present and we have orders coming in constantly from hospitals, GP surgeries, care homes, pharmacies, community nurses and others working in close contact with members of the public.
In addition to printing the shields we must also decontaminate them, package them and transport them between the farms, decontamination hubs and deliver them to the point of need.
In order to increase the number of shields we can produce we need your help with 3 things: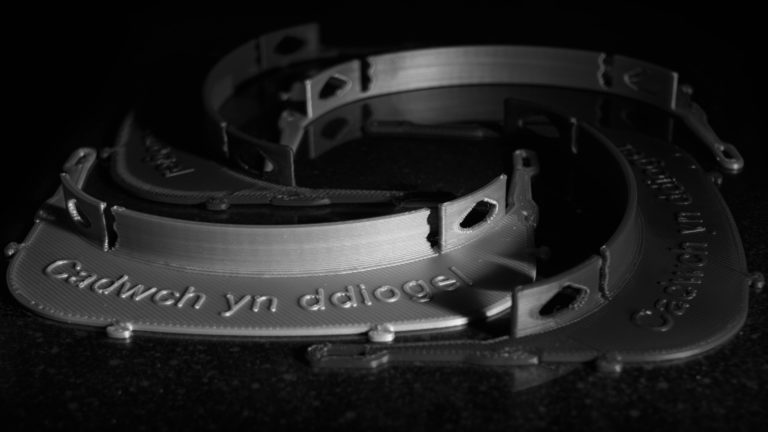 1. Donations
Please consider donating to us so we can purchase more printers, more plastic filament (used to print the shields) and more consumables to help us produce them. Currently this has been supported by the volunteers and a donations from a few businesses. Your donations will only be used to help fight the Covid 19 crisis. At the moment that will be printing face shield although we are already receiving enquiries relating to the production of other key components. Any remaining funds once this crisis is over will go to purchase 3D printing and technology equipment for schools; to ensure the skills needed to fight this type of event in the future are there through our children.
To make a donation:
All donations will be received by Amanwy Development Services; a not-for-profit third sector organisation.
Please include "Frontline 3D" or "F3D" as the reference on all donations.
Currently we are able to receive donations through:
PayPal: please send donations to [email protected] (PayPal donation will deduct a single fee of 30p and 0.29% of the total donated. To avoid this, please consider making a BACS transfer).
BACS Transfer: please email Andrea at [email protected] who will then contact you with details to donate.
Cash and Cheque: please email [email protected] and we will get back to you to arrange a safe drop-off and collection point near you.
Amanwy Development Services Ltd
Company Number: 09971502
2. Become a 3D Print Farm
If you have access to a 3D printer then you're most of the way to becoming a print farm. Please contact us through this email address and we will get back to you ASAP. We will provide you with the STL files, full guidance and support you in making a real difference to the frontline staff currently saving lives daily.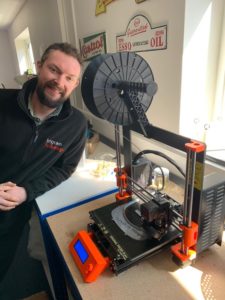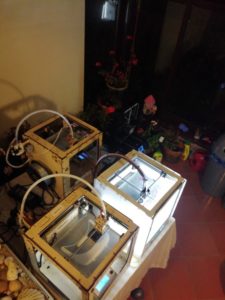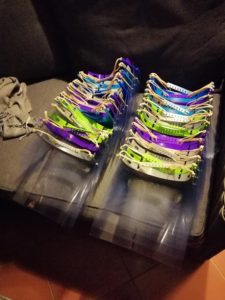 Getting ahead of Covid 19
Design and Concept:
Although we're currently fully focused on the production of face shields, we need to start planning ahead. If you have experience in 3D design, mechanical engineering, medical equipment maintenance or manufacture... or any related field, please reach out to us. We will need as many minds as possible to get ahead of this crisis and ensure we solve problems before they grow. We will add you to the Frontline 3D Concept and Design group and help you to share ideas and solve problems through collective action. You can express interest in joining us by emailing here  and including:
Full Name
List of relevant skills
Your location/town
What software you have
What equipment you have
We will get back to you as soon as possible but rest assured that we will read all emails and draw upon all skills as needed.
Logistics, Drivers and Support:
We couldn't have achieved what we have in such a short time without the support of the volunteer drivers, social media helpers and general support volunteers.
If you would like to be a part of this exciting and meaningful effort, please email Nicola at [email protected]
Please include name, mobile number, location and help you would like to offer.
Our Supporters:
Without those listed below... we wouldn't have achieved what we have. On behalf of the whole Frontline 3D team... thank you!