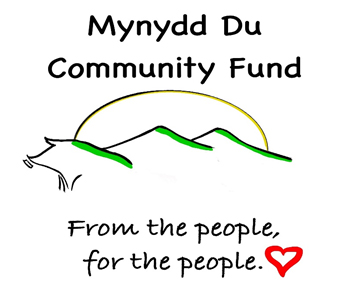 Participatory Budgeting Funding Opportunity for Cwmamman & Quarter Bach
A Participatory Funding Event
Submit your bid for up to £2,500 for projects that will improve and promote wellbeing in your community. Download application form here.
About
Funding local opportunities, working together with local partners, Mynydd Du Community Fund is offering community groups the chance to apply for funds through a process called Participatory Budgeting. Funding for this process has been supplied by:
• The Dyfed Powys Office of Police and Crime Commissioner
• Cwmamman Town Council
• Quarter Bach Council
• Betws Mountain Wind Farm Fund
As Cwmaman Town Council we are pleased to offer 25% match funding towards any succesful projects being delivered within Cwmaman.
Participatory Budgeting is a democratic way of empowering communities, by allowing them to bid for money to fund projects that meet the theme of the planning group; in this case improving community safety.
Any community group can bid for a share of the grant in order to improve and promote wellbeing in the community in Cwmamman and Quarter Bach.
How does the Process work?
Residents of the Cwmamman and Quarter Bach communities will decide who is awarded the money, and the process is as follows:
1. Groups/organisations submit an application form for funding up to a maximum of £2,500 for their cause/project.
2. This application form is checked to ensure that it meets the full criteria (set out below).
3. The group/organisation will be contacted and be invited to attend the Participatory Budgeting Community Event.
4. At the event, the community and other groups will be in attendance and they will vote on the projects being presented to them.
5. Each group/organisation will be required to give a maximum 3 minute presentation/pitch to the community. This video clip can then be download to our e-mail address via my transfer website.
6. Votes are collated, and the winning projects will be announced on the day.
What is the theme?
The funding is to be used in improving and promoting wellbeing in the community. This could be in supporting local groups to assist in reducing and preventing crime, to support victims or to support vulnerable members of our Cwmamman and Quarter Bach Community.
Any bids MUST have a connection to Improving and Promoting Wellbeing in the Community.
Examples of successful bidders in similar schemes include;
Boxing clubs, dance clubs, majorette and youth football clubs, a food bank project, a senior citizens computer club, a nursery group, playground improvement group, allotment societies, senior citizens dinner club, heritage and history groups, veterans group, mental health groups etc… The list is endless!
Eligibility Criteria for this Fund are:
• The maximum bid limit is £2,500
• Multiple bids from a single organisation will be accepted. However, there can only be a maximum number of three bids and they cannot exceed the £2,500 limit in total.
• Successful and unsuccessful applicants will be notified by letter.
• Those bidding can be from either constituted or un-constituted groups, meaning that a voluntary group, community group, charity, PTAs, sports clubs and any group that will benefit the Cwmamman and Quarter Bach community can apply.
• Although applicants do not have to be from a constituted group there either has to be evidence of an existing bank account or a process to have a constituted group manage the funding on their behalf.
• Those bidding can be from the public sector, provided, in the case of the public sector, that the bid was for a programme that is outside or their core curriculum or purpose.
• Bidders can be from outside Cwmamman and Quarter Bach, but all projects must benefit the community of Cwmamman and Quarter Bach.
• The minimum voting age is 11
• The minimum age for bidders is 13, but those between the ages of 13-16 must be accompanied by an adult (18+).
THOSE ATTENDING HAVE TO VOTE ON ALL BIDS PRESENTED ON THE DAY, FAILURE TO DO SO RENDERS THAT VOTING FORM INADMISSIBLE.
Support with applications:
If you require any information or help on completing your bid form then give us a message on our Facebook or twitter page. Details of when this will be held are available from our Facebook Page (Mynydd Du Community Fund) and Twitter Feed (@MynyddFFd).
Cwmaman residents are welcome to contact Rob Venus, Community Development Officer, for Cwmaman Town Council via email at [email protected] or via the Cwmaman Community Facebook page or Twitter account.